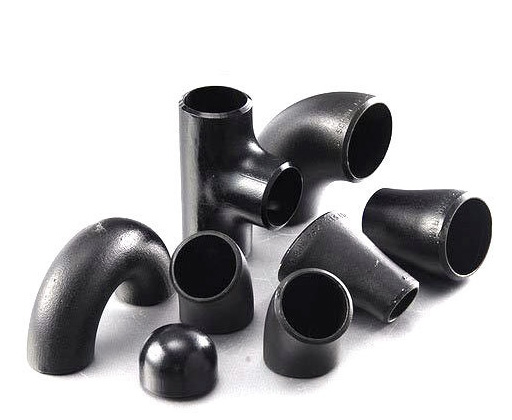 Butt-weld fittings
Butt-weld fittings are the most common type of pipe fittings used for pipelines above 2 inches in diameter and are connected to pipes by welding. Pipe fittings change the pathway and the layout of the pipeline or of a pipework (elbows with 45, 90 und 180 degrees angle curve), reduce/increase its flow conveyance capacity (concentric and eccentric reducers), branch (T-Stücke, Kreuz) or blind it (STUMPFNAHT CAP). For smaller pipe sizes, 2 inches and below, geschmiedete Fittings (socket weld or threaded) are used instead of Butt-weld fittings.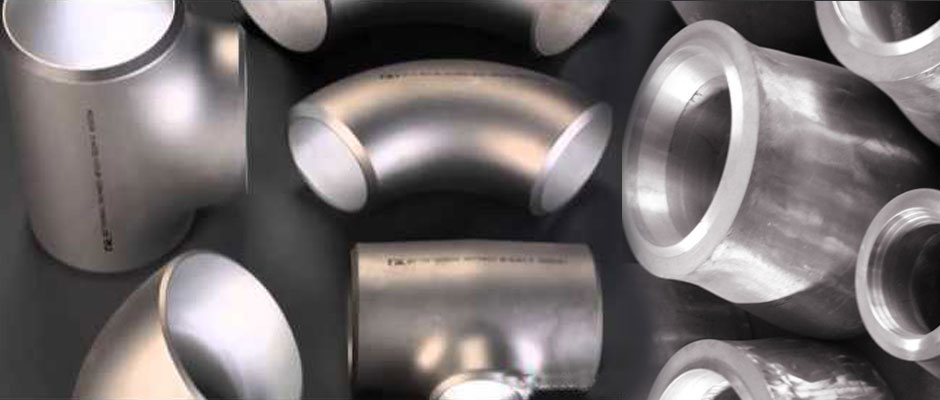 The material of the pipe shall generally match the material of the connecting butt weld fitting (hence an ASTM A106 Gr. B pipe shall be connected to an ASTM A234 WPB pipe fitting, or an ASTM A312 T304 pipe to an ASTM A403 WP304 pipe fitting and so on).
Ebenfalls, the dimension a butt weld fitting shall match the dimension of the pipe to be connected (so, zum Beispiel, a 6″ schedule 40 pipe matches a 6″ schedule 40 Stumpfschweiß Elbow).
BENEFITS OF BUTT WELD FITTINGS
Butt welding fittings have the following benefits
allow a strong and leak-proof pipe to fitting connection

minimize the pressure drops and the turbulence along the pipeline

have a long service life

are rather cheap to purchase and deploy
TYPES OF PIPE FITTINGS

(Stumpfschweiß)

Multiple types of pipe fittings are available, which differ in shape and function, such as elbows, tees and crosses, reducers and caps, stub Ends, etc. (see image below).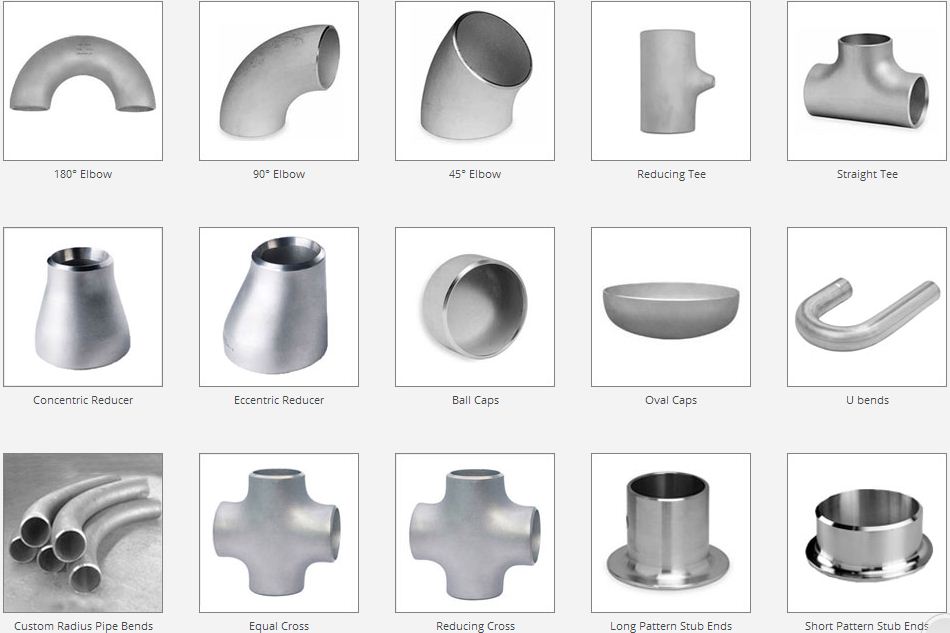 Each of this type of pipe fitting is reviewed in separate articles of the projectmaterials.com knowledge base.
PIPE FITTINGS DIMENSIONS AND MATERIALS
Butt-weld fittings are manufactured in a wide range of dimensions (combinations of outside diameter and wall thickness, d.h. Zeitplan) and material grades (the most common are ASTM A234 WPB for carbon steel/alloy steel, ASTM A403 WP304 and WP316 for stainless steel wrought fittings, ASTM A815 for duplex and super duplex fittings).
Carbon steel fittings are common for pipelines and process piping applications in the oil and gas and power generation industry, stainless steel fittings are for applications where corrosion and erosion are a key issue (desalination, pharmaceutical and, food sectors).
For specific applications, steel fittings are either coated on the outer surface or internally lined or clad (see the example of an overlay clad tee below).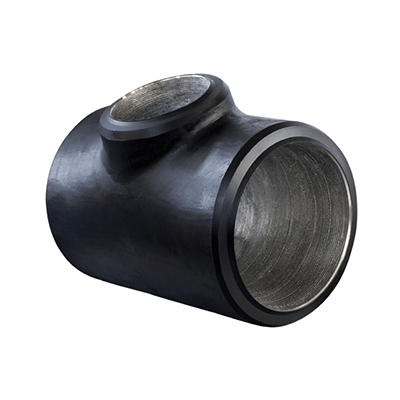 SEAMLESS VS WELDED FITTINGS
Butt weld fittings are available in seamless and welded execution (seamless for bore sizes below 24 Zoll, welded for sizes above 24 Zoll). They are manufactured, bzw., using seamless pipes (Butt-weld fittings <24 Zoll), geschweißte Rohre (Butt-weld fittings >24 Zoll) or steel plates (GROßEM DURCHMESSER ARMATUREN, like metered ones).
Seamless butt weld pipe fittings are manufactured using sections of seamless pipes and applying heat and pressure that shapes the tube into a pipe fitting shape

A seamless butt weld fitting has no welding

,

which is a requirement in some high pressure and high-temperature applications

.

The absence of welds and the related porosities guarantees strength

,

durability and superior mechanical performance

(

the pipe fitting is less prone to corrosion attacks

)

A welded butt weld fitting has one

,

two or more welds

,

depending on dimension

,

the required shape and manufacturing process
INDUSTRIES USING BUTT WELD FITTINGS
Butt weld fittings are used in any industry where liquids, gases, chemicals and other fluids are used (manufactured, transported, distributed, processed), wie:
Öl & Gas:

Oil and gas industry

,

including upstream

,

midstream

(

transportation

, Lager,

and local distribution

)

and downstream

(

petrochemical refining

).
Energieerzeugung:

Power plants of any nature

,

thermal

,

fossil

,

nuclear

Desalination

:

Plants to produce drinkable water from seawater

Food and beverage

Pharma

Semiconductors

Pulp and paper

Construction industry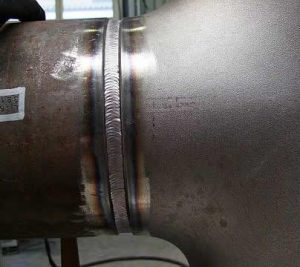 BUTT WELD FITTINGS MANUFACTURERS
Awaji

APP/CB

&Ich

Bassi Luigi

Canadoil

Close Bend

Colonial Machine

Erne Fittings

Ezeflow

Hackney-Ladish

Houston Pipe Benders

IRC Spa

Mills Iron Works

OMR Raccordi

(

Officine Meccaniche Righi

)

Raccortubi

Shanghai Gateway Fittings Co

Steel Forgings

Sungkwang Bend

Tectubi

Tenaris

TK Bend

Tube Forgings of America
PIPE FITTINGS SPECIFICATIONS
ASME B16.9, ASME B16.28 and, MSS SP43 are the key specifications covering the dimensions and the manufacturing tolerances of butt weld fittings. ASME B16.25 covers the preparation of butt weld connections between pipes and fittings. ASME B16.49 covers the marking details.
ASME B16.9 AND ASME B16.28

(

CARBON AND ALLOY PIPE FITTINGS

)
"This Standard covers overall dimensions, Toleranzen, Bewertungen, testen, und die Markierungen für geschmiedete Kohlenstoff-und legierter Stahl-Fabrik-made buttwelding fittings von NPS 1/2 durch 48. Es umfasst Armaturen für jede Wandstärke herstellbar. Diese Norm deckt nicht die Niederdruck-korrosionsbeständig buttwelding fittings. Siehe MSS-SP-43, Wrought Stainless Steel Butt-Welding Fittings. Short radius elbows and returns, which were previously included in ASME B16.28-1994, are included in this standard. B16.9 is to be used in conjunction with equipment described in other volumes of the ASME B16 series of standards as well as with other ASME standards, such as the Boiler and Pressure Vessel Code and the B31 Piping Codes". (Quelle: ASME)
MSS SP

43 (

STAINLESS STEEL AND NICKEL ALLOY PIPE FITTINGS

)

The MSS SP 43 sets the dimensions, Toleranzen, and markings for butt weld fittings for low pressure, Korrosionsbeständige Anwendungen. It covers only fittings for use with Schedule 5S or 10S pipe, for all NPS sizes listed in ASME B36.19M, except that for short pattern stub ends suitable for use with Schedule 40S are also shown. Essentially, MSS SP 43 is the reference standard for lightweight corrosion resistant butt weld fittings (Edelstahl, duplex).
ASME B16.25 (
BUTT WELD ENDS

)
ASME B16.25 sets standards for the preparation of the ends of components that need to be welded together. As stated in the ASME website: "This Standard covers the preparation of buttwelding ends of piping components to be joined into a piping system by welding. It includes requirements for welding bevels, for external and internal shaping of heavy-wall components, and for preparation of internal ends (including dimensions and tolerances). Coverage includes preparation for joints with the following: no backing rings; split or noncontinuous backing rings; solid or continuous backing rings; consumable insert rings; gas tungsten arc welding (GTAW) of the root pass" (Quelle: ASME).
Schneiden Sie Quadrat oder leichte Fase, bei Herstellern Option für :
t ≤ 0,19" Kohlenstoffstahl oder ferritischen Stählen
t ≤ 0,12" austenitischen Stählen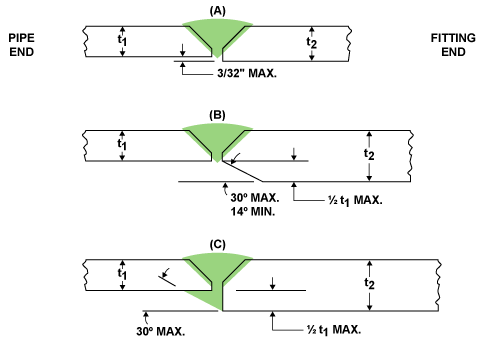 Anmerkungen :
(1) Der Wert von t mini ist je nachdem, welche der folgenden Optionen anwendbar ist: A) die minimale geordneten Wandstärke des Rohres, b) 0.875 -fache der Nennwanddicke des Rohres an eine Rohrwanddicke Plan bestellt, die eine Toleranz von unter hat - 12.5 %.
(2) Die maximale Dicke am Ende des Bauteils ist: A) desto größer ist der (t mini + 0.16") oder (1.15 t mini), wenn sie auf einer Mindestwandbasis bestellt, b) desto größer ist der (t mini + 0.16") oder (1.10 t Namen.), wenn sie auf einer Nennwandbasis bestellt.
(3) nur Weld Fase ist für Abbildung gezeigt.
(4) Die Nahtüberhöhung durch den anwendbaren Code zulässig außerhalb des maximalen Hüllkurve liegen,.
(5) Wo Transitionen maximale Steigung unter Verwendung von sich nicht schneiden Außenfläche im Übergangsbereich, wie durch Phantomlinien gezeigt, maximale Steigungen werden gezeigt verwendet werden. Abwechselnd, Radien innerhalb der Umhüllung liegen, können verwendet werden,
ASME B16.49
Die ASME B16.49 Norm umfasst die Herstellung, Markierung, Design, Material, testen, und Prüfanforderungen für fabrikgefertigte Biegungen von Kohlenstoffstahlmaterialien mit kontrollierten chemischen und mechanischen Eigenschaften, durch die Induktionsbiegeverfahren hergestellt, mit oder ohne Tangenten. Diese Norm gilt für Induktionsbögen für den Transport und die Verteilung Rohrleitungsanwendungen (z.B., ASME B31.4, B31.8, und B31.11).