Seamless steel tubes have a hollow cross-section and are used in large quantities as pipes for transporting fluids, such as pipes for transporting oil, natural gas, gas, water, and certain solid materials. Compared with solid steel such as round steel, steel pipes have a lighter weight when subjected to the same flexural and torsional strength and are economical cross-section steels.
Widely used in the manufacture of structural parts and mechanical parts, such as oil drill pipe, automobile drive shaft, bicycle frame and steel scaffold used in construction, etc. The manufacture of ring-shaped parts using steel pipes can improve the material utilization, simplify the manufacturing process, save materials and processing Working hours have been extensively manufactured with steel pipes.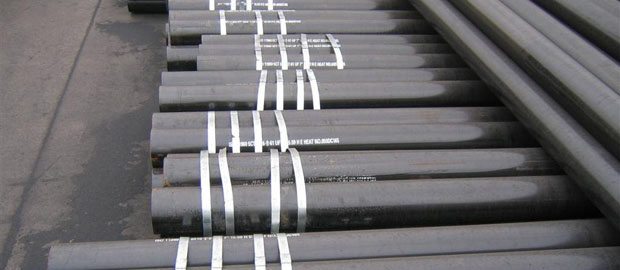 Electric Resistance Welding (ERW) pipe is manufactured by rolling metal and then welding it longitudinally across its length. Seamless pipe is manufactured by extruding the metal to the desired length; therefore ERW pipe have a welded joint in its cross-section, while seamless pipe does not have any joint in its cross-section through-out its length.
Welded steel pipe, also called welded pipe, is a steel pipe made by welding a steel plate or strip after crimping. Welded steel pipe production process is simple, high production efficiency, variety specifications, equipment investment, but the general strength is lower than the seamless steel pipe.
tell the eamless steel tubes from ERW Stainless Steel Pipes
If it is ASTM A53, Type S means seamless.
Type F is furnace but welded,
Type E is Electrical resist welded.
Thats how. It is the easiest way to identify wether pipe is seamless or ERW.
In short, Seamless is marketed on an outdated myth that it does not have flaws but that welded has an inherent flaw throughout the length of each tube, as stated above. Intuitively this concept is easily accepted by purchasers and designers with limited experience with the various products. Each product form and manufacturing method has its own inherent problems and potential defects.
Seamless steel pipe is widely used. General purpose seamless steel tubes are rolled from ordinary carbon structural steels, low alloy structural steels or alloy structural steels with the highest yield, and are mainly used as pipes or structural parts for conveying fluids. .2, depending on the use of three different types of supply: a, according to chemical composition and mechanical properties of the supply; b, according to the mechanical performance of the supply; c, according to the water pressure test supply. Pipes supplied by Types a and b, if used to withstand liquid pressure, are also subject to hydrostatic testing. 3. The special-purpose seamless pipes include seamless pipes for boilers, chemical power, seamless steel pipes for geological use, and seamless pipes for petroleum.