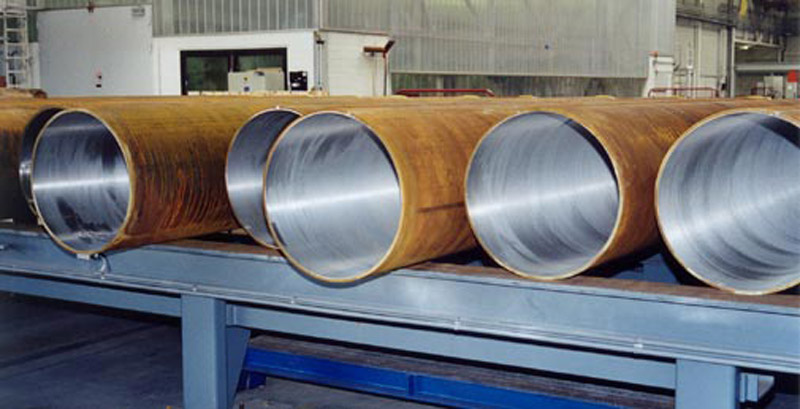 Exploration for new oil and gas fields is increasingly moving offshore. The wide range of applications, with welds often subjected to extreme environments, put a high demand on weld quality. Pipeline System equipment has been used extensively for offshore pipeline welding projects using the GTAW and FCAW processes.
Definitely. As you know, the era of cheap, easy oil is over. The International Energy Agency estimates that 70 percent of the world's remaining oil reserves consist of crude oil with either high sulfur or CO2 content that requires high quality, corrosion-resistant materials. In order to keep up with demand, oil companies must identify new technologies to develop these heavy oil reserves. The same is true of gas – gas from more than 50 percent of the world's gas fields is highly corrosive. In these challenging environments, oil and gas developers need to leverage every available technical solution to maintain optimal production. A key element is the integrity of risers and flowlines, which is where corrosion-resistant clad pipe comes into play.
Many gas and oil fields contain high levels of dangerous and corrosive hydrogen sulfide and carbon dioxide. Special CRA (Corrosion Resistant Alloy) clad pipes are used to withstand corrosion, and require special welding techniques. Multi-billion dollar pipelines have been destroyed in months if the welding is not properly performed. Magnatech pipeline welding systems offer a proven solution.
Why is clad pipe important, as opposed to other types of pipe?
According to the World Corrosion Organization, corrosion costs $2.2 trillion to the global economy, or roughly 3 percent of the world's GDP. Almost 45 percent of the cost of corrosion – about $1 trillion annually – is attributable to the oil, gas and petrochemical industries. As operating environments in these industries become increasingly challenging as a result of higher temperatures, higher pressures, higher corrosion and higher wear, the demand is increasing for materials that can better withstand these environments. Internal research shows that of the 225 oil and gas fields now being planned and developed across the globe, 158 are highly corrosive.It is imperative for oil and gas producers to use corrosion-resistant clad pipes in such environments to enable more efficient and — most importantly — safer operations.
clad pipe manufacturing process
what is pipe cladding
clad pipe definition
cra clad pipe
what is clad pipe
metallurgically clad pipes
corrosion resistant alloy material
clad pipe wikipedia